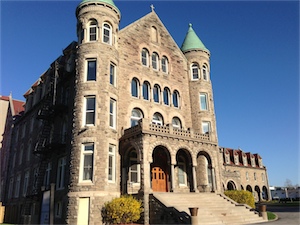 Last weekend I met rock stars! Well, they are to me.
YA Authors Ellen Hopkins and Sara Zarr. Middle-grade author Kimberly Griffiths Little. Susan Rich, the editor behind the Lemony Snicket books (yes, she knows the actual, real Lemony Snicket). Laura Biagi and Susan Hawk, literary agents working in the United States. And editor and writing instructor Lorin Oberweger.
Actually, I already knew Lorin, but she's absolutely brilliant, and her talk on the Hero's Journey in children's literature was about half the reason I signed up for the conference. That, and the fact that it was such a wonderful learning experience last year.
Jackie Pynaert is the mastermind behind the whole thing. She is… well, the word 'powerhouse' comes to mind. Jackie has a knack for bringing people together from all around North America,and for making things work by sheer force of will alone. She's astonishing.
So here's some of what I learned.
The story you need to tell is the one that keeps you awake at night. The one that you're scared of, the one you can't not tell. (Ellen Hopkins)
One way to edit is to read aloud only the dialogue in the scene. Can it stand alone? If not, strengthen it and make sure all the voices are clear. (Jackie Pynaert)
Know the industry. Know what's selling, know who is publishing what; learn the "personalities" of the different publishers. Read everything you can get your hands on, and have opinions about it. And pay especially close attention to the books you like and love, and who is working on them. (Susan Rich)
The Hero's Journey is really about the transformation of the character's psyche as a result of the experience they undergo. (Lorin Oberweger)
The change in a character doesn't have to be a huge thing. It can be a shift. A course alteration of two degrees isn't much in the moment, but in the long term, will take you to a very different place. (Sara Zarr)
Picture a bead necklace. The events in the story are the beads, but that's not the plot. The thread that holds them all together is the plot. It needs to be kept taut. (Susan Rich)
Cultivate a reckless optimism! (Sara Zarr)
At a good conference, there will be a moment when it feels like someone opened a window in your mind. At a great conference, there will be several of those moments. I learned a lot this weekend. Some of it was exciting, some affirming, and some downright mind-blowing. And some of it was rather difficult to hear.
One thing that I was told was that although my writing is strong (yay!), it may be time to put the book I've been working on away. Not for a little while. Away. And write something new. Ouch.
I trust the woman who told me this. She's probably right. I started this book a long time ago, and I've learned a lot since then, and revised it every year or so for rather too long. It's a bit of a jumbled mess in places. But I'm not quite ready to walk away from it yet. I want to finish my current revision, and there's a technique I learned at the conference that I want to try.
After that, yeah. It's time. It will go to my agent, who will have  more perspective on it than I do by now (which is zero). And if she says it's time to send it out, that's what we'll do. That's what I'll hope for. But if she agrees that it's time for it to go Into The Drawer, then I have a whole lot of other stories I've been waiting to write. Some of them are pretty exciting.
And there are all these new ideas from the Niagara conference that I'd love to play with…