Wolves at the Gate (HIP Books Spring 2011)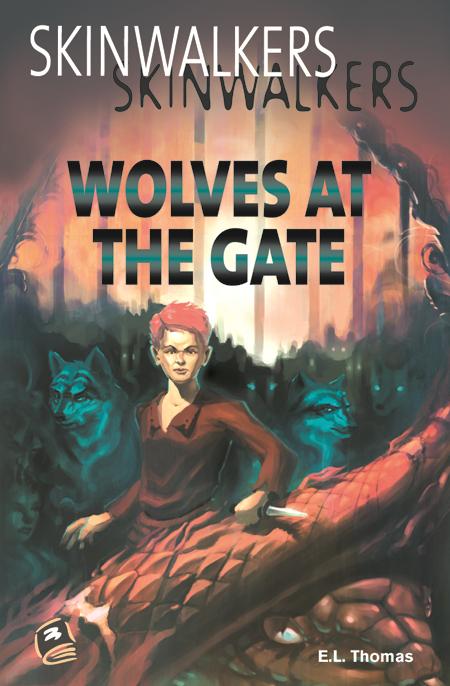 Wolves at the Gate is part of a new fantasy series of connected stand-alones for reluctant readers, published by HIP Books. Other books in the series include Legend of the Ring by Deb Ouellet and Walking Both Sides by Cheryl Rainfield. The books in the Skinwalkers series share a common world but can be read individually.
In Wolves at the gate, a young pickpocket, Ren, ends up imprisoned with a Skinwalker and fears he'll be eaten alive. Instead, the Skinwalker invites Ren to escape and join his clan in the woods. Ren takes the offer, but soon finds himself in a plot to kill the king — a plot that quickly leads to disaster.
The boy smiled. In the dim light of the cell, his teeth looked pointed. "I'm Connor," he said. He held out his hand as if to offer a handshake.
Ren reached for it, but where there should have been a hand, there was a wolf's paw.
Ren scrambled back. The cell was too small. He was trapped.