Draco's Fire (HIP Books Fall 2009)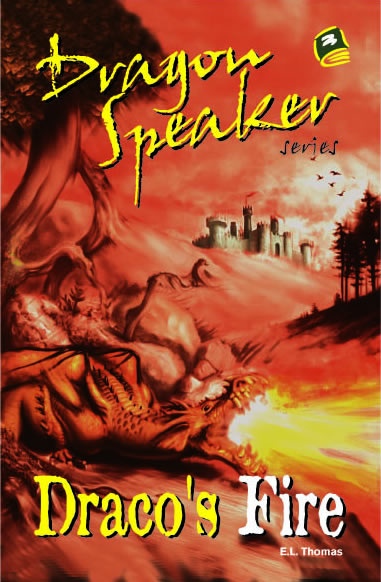 Draco's Fire is the third book in the Dragon Speaker trilogy, published by HIP Books. These book are a reluctant reader's introduction to the world of high fantasy.
Book One: The Last Dragon, by Cheryl Rainfield begins Jacob's journey when he discovers that his ability to mind-speak with birds makes him the 'chosen one' of prophecy.
Book Two: A Hero's Worth, by Deborah Ouellet continues Jacob's growth as a hero as he, his dragon and his friends must save Lia, an elf, from a forced marriage to evil Lord Manning.
Book Three: Draco's Fire, by Erin Thomas brings Jacob's story to a conclusion as he and his dragon work together to save their friends and finally defeat Lord Manning.
To fulfil the prophecy, Jacob must bring together two parts of the comet stone. Jacob expects his friend Orson to help, but Orson betrays him. Soon Lord Manning has both Orson and Lia under his control. On his side, Jacob has only his own courage and Draco, the fully grown dragon. But the comet returns, and magic can sometimes work miracles. Draco's Fire is a spectacular finish to the Dragon Speaker trilogy.
Jacob stared in horror as Orson galloped closer. "Stop!" Jacob shouted.
Orson didn't even blink, just kept coming. Jacob leaped out of the way, but Orson's father stood there, gaping at his son. His lips shaped Orson's name.
Jacob tackled the large man, knocking him to the side of the dirt road. The horse thundered by, inches away.