Haze (Orca Sports, Spring 2012)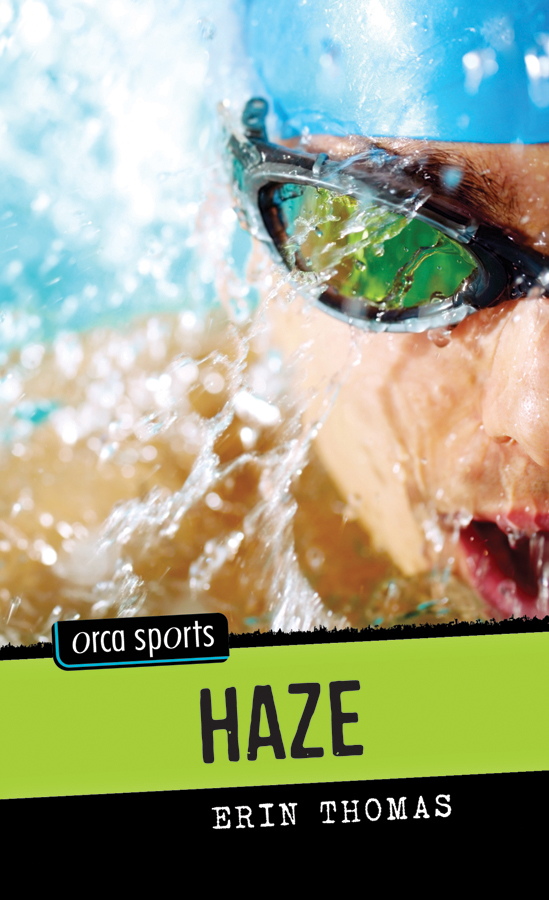 A Canadian Children's Book Centre "Best Books for Kids & Teens 2012" selection.
A Resource Links Magazine's "Year's Best 2012" selection.
Bram is hunting down the secret that almost killed his friend.
Bram's friend Jeremy wants to go public with information about a hazing-related student death. The morning after he tells Bram this, he's injured in a hit-and-run accident. Now Jeremy is in a coma, and Bram and Abby are trying to follow the trail that he left. Abby is convinced Bram's swimming coach is to blame. Bram knows Coach is innocent, but can he prove it? And what will happen if he's wrong?
There's a moment, before you dive into the pool. Your body is ready. You're in position, ready to dive. But there's a split second, when the starting gun sounds, when you could dive or not. A good swimmer trains past that point, so it's not a conscious thing, diving into the water. It's instinct.
I had no instinct for diving into a door.
I aimed, stretched my left arm out, made a fist and jumped.
Orca's sports books are geared towards reluctant readers and feature athletics mixed with adventure.