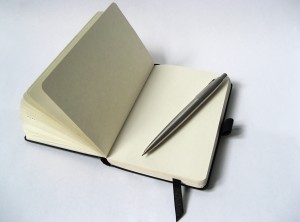 This past Saturday, hordes of children's writers and illustrators converged on Victoria College for CANSCAIP's annual Packaging Your Imagination conference. I was part of the Durham contingent, a massive wagon train (okay, two cars' worth) of creative types from the east end.
We all do our best to empty our brains in advance, so we can cram as much knowledge as possible into our cranial cavities during the actual event. Here are a few of the things I learned.
From Sarah Ellis (The Nitty-Gritty About Style):
Style can be a nebulous idea, but not when Sarah Ellis teaches it. She showed us how to look at some of the tiny Lego bricks that combine to create a way of writing — sentence types, word choice, adjectives (or the lack thereof), dialogue attribution (or the lack thereof), punctuation, figurative language. What is used, what isn't. What is conspicuous by its absence.
We looked at the choices some writers had made and discussed the reasons for those choices — I'd never taken a comma under a magnifying glass before, or discussed why it was a comma when it might have been an em-dash or something else. I'd never taken a sentence and written it out with different types of punctuation, to see which one best caught the meaning and tone.
Style is a funny thing. It's fine to play with it and break rules, so long as you do so deliberately. From Sarah Ellis, I learned a much more deliberate way to look at and play with language. I look forward to giving it a try.
From Caroline Pignat (Writing Hearty Historical Fiction):
Caroline introduced the concept of historical fiction as stew: you find the right ingredients and let it simmer. She also reminded us of one of my favourite pieces of writing advice, in the face of increasingly crowded bookshelves: it doesn't matter if it's been done before. Nobody else can write the story that only you can write.
Writing historical fiction takes a lot of work, both on the research end and the writing end, and sometimes both at once. You have to choose the time period that speaks to you, the one that you want to write about — not the one that you think will sell. I seem to keep wanting to set stories within a fairly narrow slip of time, so that was good to hear.
She reminded us to read widely (something I'm always happy to do), and suggested some good primary sources including the Illustrated London News, the Cork Examiner, and other period papers. Civil records, ship lists, diaries… they all reveal things about a time and the people who lived in it. Caroline also underlined the importance of double-checking your sources. Find out who wrote the book, who is funding the website, and what their motivations and prejudices might be.
Caroline keeps a research notebook when she's working on a project, and jots down bits of information that feel important, along with where those bits of information came from. I like that idea.
I also loved that she talked about knowledge, creativity and commitment as overlapping circles. The centre point, where all three meet, is the place to write from.
From Kelley Armstrong (Young at Heart: Writing for Teens):
Kelley's talk touched on some things that seemed fairly basic to me (age of readers, age of characters), but are important for anyone who's new to YA. She also gave us an extensive list of the different genres within YA. I always like to see how those evolve, as different genres come into public awareness. For example, where once nearly all "not-realistic" writing was lumped under science fiction or fantasy,  now we have paranormal, steampunk and dystopian.
Kelley suggested subscribing to Publisher's Weekly, or at least to some of their free "deal memos," to see what is happening in the marketplace. YA as a whole, she said, is dropping off right now, but given the giant boom of recent years, that had to happen.
She talked about some of the tricky areas such as profanity, drugs/alcohol, sex and violence — how far is too far? How much is too much? The answer depends on the book you want to write and who you are writing it for, really, but there are some guidelines. Milder swearing is often okay, the harsher words can scare off publishers and librarians.
Most importantly, Kelley talked about getting the voice right. Listen to teens. Hang out at the mall if you have to. If possible, have a teen reader look at your work. And if you're going to write for teens, you should like and respect teens.
Sounds to me like good advice for any children's writer.
Finally, Kathy Stinson gave a wonderful keynote speech titled "An Intimate Examination of Sock Fluff." I'll never be able to do it justice here. She shared poems with us, and shared herself with us, and made us laugh and cry. Karen Krossing had told her to inspire us, and she did just that.
It was a good day. For me, one of the best parts is always seeing old friends at the conference. I always hope to come back charged and excited about writing, ready to get to work and try new things. And I'm already looking forward to next year's conference.