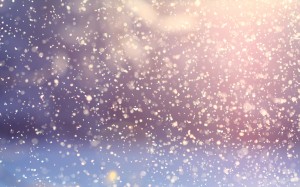 Happy new year, everyone!
I'm embarrassed to say, I didn't make it to midnight on the last night of 2013. Not even close. We'd hosted a three-kid sleepover (kind of like a three-car pileup, only noisier) the night before, and so on the big evening, I dragged myself to bed at 10:00.
The truth is, I've never been big on the new year. I like the idea of starting fresh, but I want to reserve the right to do that any old time, not just  January 1. I like my life divided into smaller, more manageable chunks; a year is just too much to look at.
This year, there are a few "fresh starts" I'm excited about. The first will be the publication of my new book in the Orca Limelights series, Forcing the Ace. This will be, officially, my first book that isn't for reluctant readers. I've worked hard on it, and I'm proud of the way it's shaping up. There's still a lot of work ahead, but the end is in sight.
I'm also teaching a writing workshop at Blue Heron Books in Uxbridge, as part of their "Winter in the Studio" series. This will be a six-week course devoted entirely to writing for the YA audience. I'm excited about the chance to go a little deeper, spending six weeks talking about books for just this one age group, from all different angles. Here's the write-up from their brochure:
* * *
WRITING FOR THE YOUNG ADULT FICTION MARKET
Remember being a teen? First times. Intense feelings. Everything changing, all at once, as your world seems to grow bigger and smaller at the same time. Join children's author Erin Thomas for a six-week look at novel writing through a YA-specific lens. Previous writing experience or a course in writing for children is recommended but not required. 
6 weeks — Tuesday, February 18th to March 25th, 7pm to 9pm $150
* * *
The drive to Uxbridge that time of year could get a bit dicey for us out-of-towners, but I promise to make it worthwhile!
Also in February or March, my husband and I will be going away for a long-weekend writing retreat. Well, I'll be writing. He'll be coding. I already know what project I want to work on, and I'm thinking about ways to lay the groundwork for it, once I finish the edits on Forcing the Ace. It's great to have the chance to really focus on a story, even for just a few days.
And I'm excited to be returning to Centennial College as an instructor in the spring/summer term. Last year was my first time teaching the Children's Books course, as part of Centennial's post-graduate program in Children's Entertainment. It was a LOT of work, but I loved having the chance to meet and work with some great people. Some of them are working towards publication, now that the program is over, in addition to starting jobs in their fields. It's wonderful to see. I'm looking forward to teaching, and learning from, this year's group.
Those are the "fresh starts" I can see from where I'm standing. Big and small things I'll be doing in the new year, which I want to do as well as I can. Little arcs, with starting points and finish lines.
Do you make resolutions? Any exciting ones this year, or maybe just things you're looking forward to?
All best wishes to you and yours in the new year.