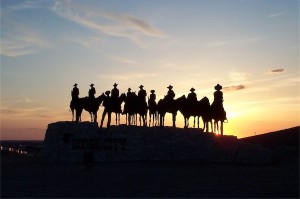 Yesterday was CANSCAIP's annual Packaging Your Imagination conference in Toronto. I try to make it every year if I can–even the year that I was eight-and-three-quarters months pregnant and not at all sure I'd be able to pop myself free of the desk, once I had wedged myself into it.
This year's PYI Conference was fabulous, as ever. Tim Wynne-Jones gave the welcome address and had us all laughing. I heard Lena Coakley on Writing Fantasy, Tim Wynne-Jones on the Mechanics of Dialogue, and Allan Stratton on Character. Finally, Richard Scrimger wrapped it all up with a keynote.
Blogging about someone else's presentation is always a bit awkward. I want to give useful information, but not be unfair to the presenters. I usually try to share one writing tip from each presentation. Today, though, I'm going to be a little bit unfair to Lena, just because she had a series of writing exercises that went together really wonderfully and showed me how ideas can be found in unlikely places. (The rest of her talk was incredible, too–if you ever have the chance to hear her talk about writing craft, don't miss it!)
Lena had us each make a list of things we thought were "cool." No parameters other than that. I had favourite colours and foods on my list, as well as Doctor Who, mechanical pencils, teacups, the Edwardian period, dogs, Santorini, knitting with bright yarn, violins, and stained glass. And cowboys–I was thinking about Firefly (when am I not?), and about Ghost Medicine, a fabulous book by Andrew Smith that I recently finished.
Our next job was to pick two that seemed unlikely to go together. We were to come up with a few different combinations. For me, the best/worst fit was cowboys and knitting with bright yarn. But I really didn't know what to do with that, other than maybe a really corny picture book.
But Lena made us think harder. What would be a situation where those two things went together? And who would be in that situation, or for whom would it be the biggest problem? And after listening to Lena and working through the exercises, my cowboy knitting circle (dusty coats and hats sitting around a campfire on a cold desert night, with the splat of chewing tobacco being spit into the fire, and the steady clack-clack of knitting needles and bright scarves and socks taking form, and everyone's secretly a little jealous because Trigger-Finger Eddie can do cables…) actually turned into the start of a post-apocalyptic Wild West scenario with a girl in disguise trying to get her brother safely across the prairies to… well, somewhere.
In case you're wondering, the reason they're knitting is that a plague wiped out most of the women. The ones that survived are locked away for their own safety, which is all well and good so long as you're not the one stuck in a "safe house" and used as a glorified breeding mare. Yeah, not exactly original, but what do you want from a thirty-second exercise?
Now I'm not sure the world needs another post-apocalyptic YA right now, and it certainly doesn't need one written by me, featuring cowboys, when I barely know one end of a horse from another. And honestly, having thought it through, I bet those wild-westers really did know basic knitting, and sewing, and all sorts of skills that they'd need when they were out there on cattle drives and had to do repairs, so my idea probably wasn't as out-there as I had imagined. But the thing is, this crazy idea that I wasn't taking very seriously actually sort of turned into something. And I like this girl character; I'm interested in her. And it all came from mashing together two things that didn't belong.
So thanks, Lena! I'm going to try this again sometime. I wonder what I can get from dogs, teacups and mechanical pencils…
Tim Wynne-Jones made me think about the tiny words we insert into dialogue exchanges. I had never really thought about them consciously before, but it's true–"she sighed" as a pause is two beats shorter than "she looked away," and when you start thinking about these things in beats and manipulating them consciously, your brain kind of twists a little. In a good way. It was dialogue as I'd never seen it before, and I'll be poring through my notes and re-organizing my writing brain for a good long while yet.
Allan Stratton drew on his acting background to share some tips on getting into character. To be honest, the information wasn't as in-depth or new as I would have liked, but it was a good reminder to always keep a character's motivations in mind. What are they trying to accomplish, and what will they do to make it happen?
And Richard Scrimger was funny and sometimes shocking, and sometimes real and true in a way that made me wish I could write fast enough to get down everything he said.
It was a great day. I'm already looking forward to next year.