Last week I asked some of my favourite female children's writers if there were any "scribbling women" (authors or otherwise) who inspired them to write.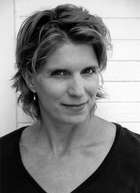 We'll start with Marthe Jocelyn. Tomorrow I'll be posting an interview with her, so this is a preview.
The question: Are there any "scribbling women" (in your book, but especially in your own life) who helped inspire you to write?
Marthe's answer: "I'm not conscious of direct inspiration or influence except that every book I read – more than half written by women – leaves a tiny trace behind. A diligent scholar could probably trace the effects that certain other people's writing had upon my own, but I am thankfully not aware of it myself."
Lena Coakley, author of the upcoming YA fantasy novel The Witchlanders, remembered one woman in particular.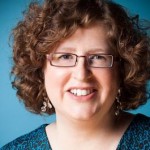 "When I was growing up, we had a border named Miss Hurka who lived in the attic apartment of our house. She was a retired secretary and an aspiring novelist. I would hear her typewriter late at night as I was going to sleep. Miss Hurka always wore black and made frequent trips to New York City (about 40 minutes by train, but to me, a world away).
"Most of my family was a little afraid of her, but when I was young, I often called up the stairs and asked to visit her. Miss Hurka would feed me dry cookies and tell me highly age-inappropriate stories. Her three favorite topics were: The grand affair she had during the war with a married man; her loathing of Richard Nixon; and the (then) sad history of the Czech Republic.
"As far as I know, Miss Hurka was never published, but the portrait in my mind of what it means to be a woman writer will always be a little coloured by her."
Lena will be writing more about Miss Hurka in her blog entry this week. I can't wait to read it!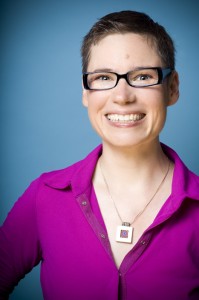 Cheryl Rainfield, whose GG Award-nominated YA novel Scars draws on her own experience of abuse and self harm, looked at reading as a refuge. She says that she loved most of the books she read, and I suspect that included a lot of books! But some stood out.
"I especially loved LM Montgomery's Anne of Green Gables because I identified with her so much — initially unloved, unwanted, searching for a family; she had strong swings of emotion (when she was happy she was SO high, and when she was depressed, she was SO down) like I did; AND she was super creative, almost like dissociation the way I was, AND wanted to be (and became) a writer. That was one of my faves.
"Also Ellen Bass and Laura Davis, because they wrote The Courage to Heal, about incest, which I read over and over as a teen, and needed to know others were breaking the silence; it helped me with my breaking the silence.
"And Lois Duncan, because I loved her books SO much, and read and reread and reread them."
Cheryl says that all these women writers helped her to want to be a writer, along with the other writers she has since discovered and loved along the way. She's also grateful to the English teachers who encouraged her.
Wide-ranging children's writer Kathy Stinson talks about feeling encouraged to try new forms.
"New Zealand writer Margaret Mahy, with her writing across many genres and age groups, encouraged me to try my hand at anything I felt remotely inclined to write. With her wonderful collection The Leaving, Budge Wilson ensured that short stories would be in that category."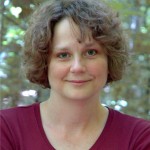 And Karen Krossing, like Marthe Jocelyn, had trouble choosing just one "scribbling woman" who influenced her, but is grateful to many writers.
"Rather than being inspired to write by any one woman, I feel that I'm inspired by the 'grand collective.' Over the years, I've drawn insights from a wide range of female scribblers whom I admire, like Ursula K. LeGuin and Margaret Atwood. When I read The Life of Margaret Laurence, by James King, I bemoaned the heartache that seems to be part of the creative process. I obtained 'permission' (if you can call it that) to pursue a writer's life from women like Julia Cameron (author of The Artist's Way) and Natalie Goldberg (author of Writing Down the Bones: Freeing the Writer Within). But I have to say that my original inspiration is likely my mother, who is not a scribbler, but a teller of rich and diverse family stories. The love of a good story captured me young and I know that, as long as I have a pencil and notebook, I will be content."
Like some of the others, I have trouble choosing a female writer who inspired me to write. As a kid, I read everything I could get my hands on. Since my dad was a sci-fi fan, that included a lot of Andre Norton's books. I didn't know she was female, though, until my friend Jonathon started moaning about it one day in high school. He was devastated — or else pretending to be, to get a laugh. I hadn't known Andre Norton was female, either — to be honest, writers were pretty much invisible to me back then. I just wanted to read the stories. I wasn't picky about who wrote them. But hearing Jonathon talk about it, I remember smiling. Andre Norton wasn't my favourite author, not by a long shot, but all those planets, all those worlds, they came from a woman? Someone who had been a girl. Someone like me. It felt like a delicious secret. It felt empowering.
It doesn't always have to be a writer, either, as Karen Krossing pointed out. Most of the women in Marthe's book weren't. I had the amazing experience of seeing Sarah McLachlan in concert last Saturday night. In Oshawa! Who'd have thought? She was recovering from laryngitis, but I'd never have known it. She sounded incredible. Her passion and drive and professionalism made me want to dig deeper as a novelist, to write better. To try harder. (Also to sing more, but nobody wants to hear that. Really.)
The inspiration to write can come from anywhere. From books we read. From people we talk to. I think in the end, what matters is that we act on it. Pick up a pen, tell a story. Scribble away.
You never know whose life you're going to touch.